Elsie at
a beauitful mess
has challenged her readers to come up with 4 simple goals to accomplish before 2013. Here is a go at my goals!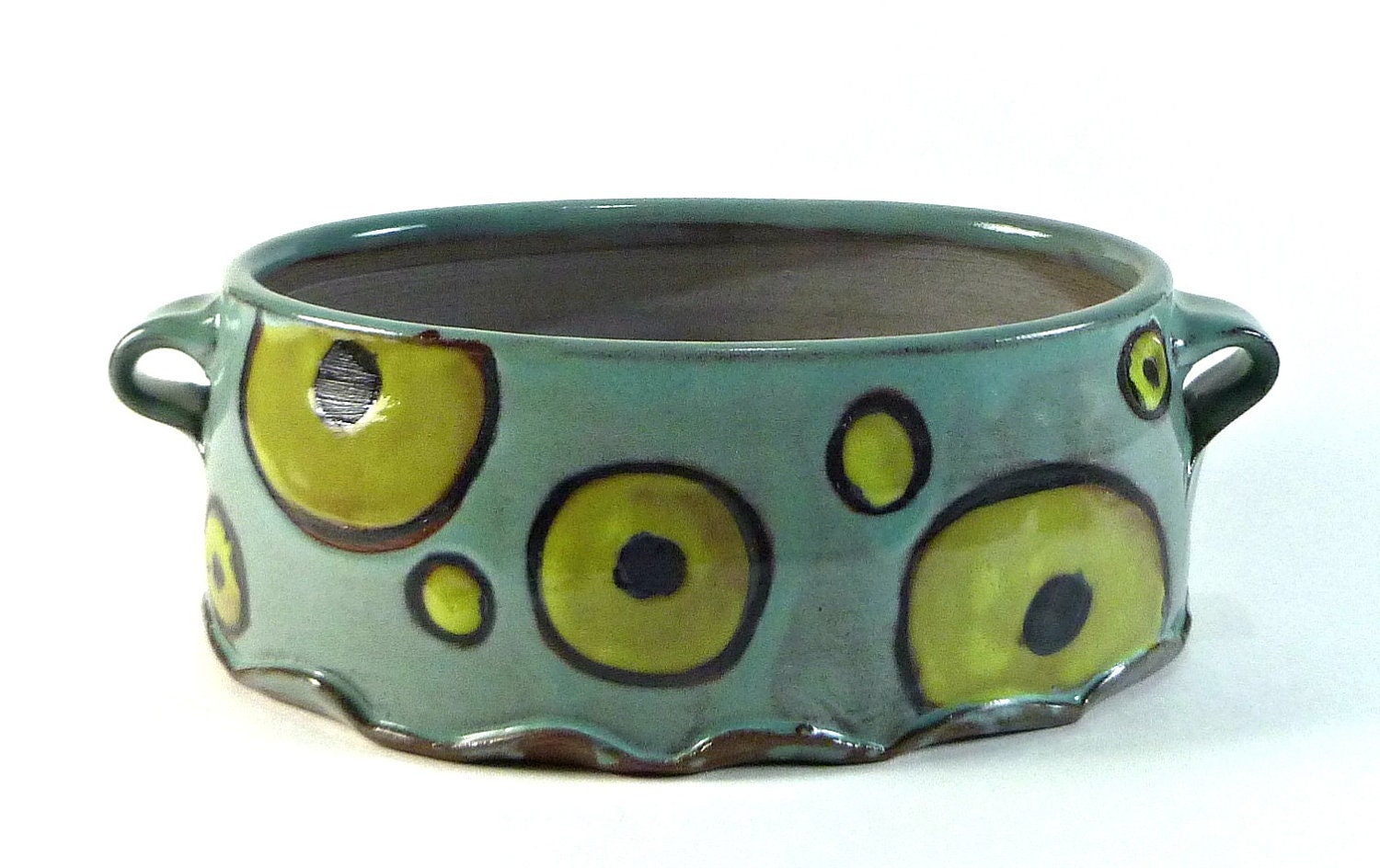 My first goal is to try a new technique in clay. I get stuck in a rut of making the same form over and over. I love making bowls and mugs and I know my clients love them too. I have always wanted to make the casserole form. Here is my opportunity to do so. My reward will be to find a yummy recipe to cook in my new cassorole dish.
My second goal is to experiment with more glaze combination. Again, I know what works and I know what I like on my ceramic pieces. Who's to say there are not more beauitful glaze combinations that I have not tried yet. I always get inspired when teaching kids glazing, because they love suprises and try new things without fear. I hestitate and fall back to the classics. My reward will be the excitement of having a new glaze for my body of work.

Abby Berkson's
My third goal is to expand my knowledge of new ceramic artists. I always choose to create, instead of evaluating other artists in my field. Evaulating other artists can help me become the ceramic artist I want to be. It is just as important as creating ceramics. My reward will be a new book on a ceramic artist.

Karen Karnes
My fourth goal will be to work in the style of an artist. After reading up on ceramic artists, I would like to take on the challenge of working in their style. This will help me refine my skills as a potter and force myself to just play with clay. Sometimes I get into the rhythm of work, work, work and no playing. My reward will be to purchase a new piece of pottery from an artist I like.
Sarah